Maximum Stretch Capability
More Stretch.
Less Plastic.
Stretch Wrap NZ is New Zealand's only supplier of 11-micron pallet wrap, SW Doxa. Our premium stretch wrap product is extremely lightweight. At only 11 microns, our pallet wrap is better than 50% lighter than traditional plastic packaging film, yet retains the same internal holding strength as higher weight alternatives.

More Stretch. Less Plastic.
We create 800-metre rolls of pallet wrap, with each roll weighing only 2.6 kg on average. Compare that to the industry-standard 23-micron packaging film, which for the same length weighs on average 7.3 kg. That's a saving of 65%!
Even compared to 19-micron pallet wrap, our light-weight alternative packing film offers greater than 50% weight saving. We used Stretch Wrap 11-micron film to secure a pallet load of cartons. When cut away, the film weighed just 72 g. The same length of 19-micron film used to wrap the same pallet weighed 156 g.
The secret behind our superior packaging wrap is its European origins. SW Doxa stretch film is sourced from the world's leading pallet wrap manufacturer in Sweden, then stretched using our Italian-built machine; the only of it's kind in New Zealand.
Product Features
Environmentally conscious
Light-weight
More stretch
Full strength
Superior optical clarity
Free recovery and recycling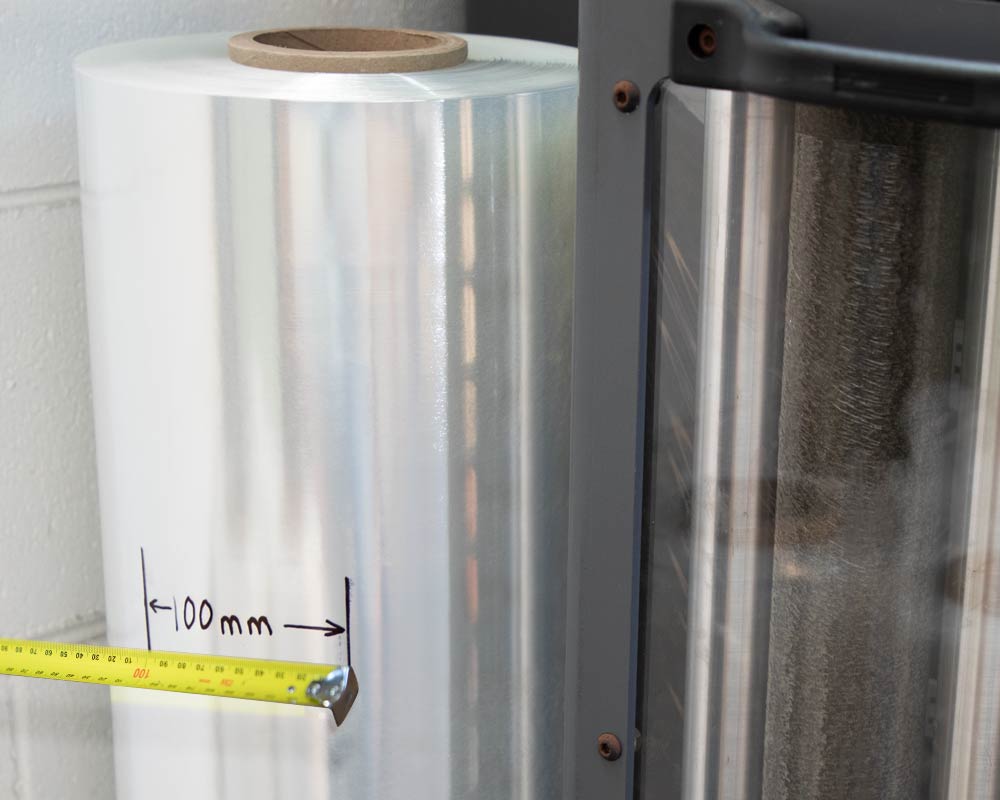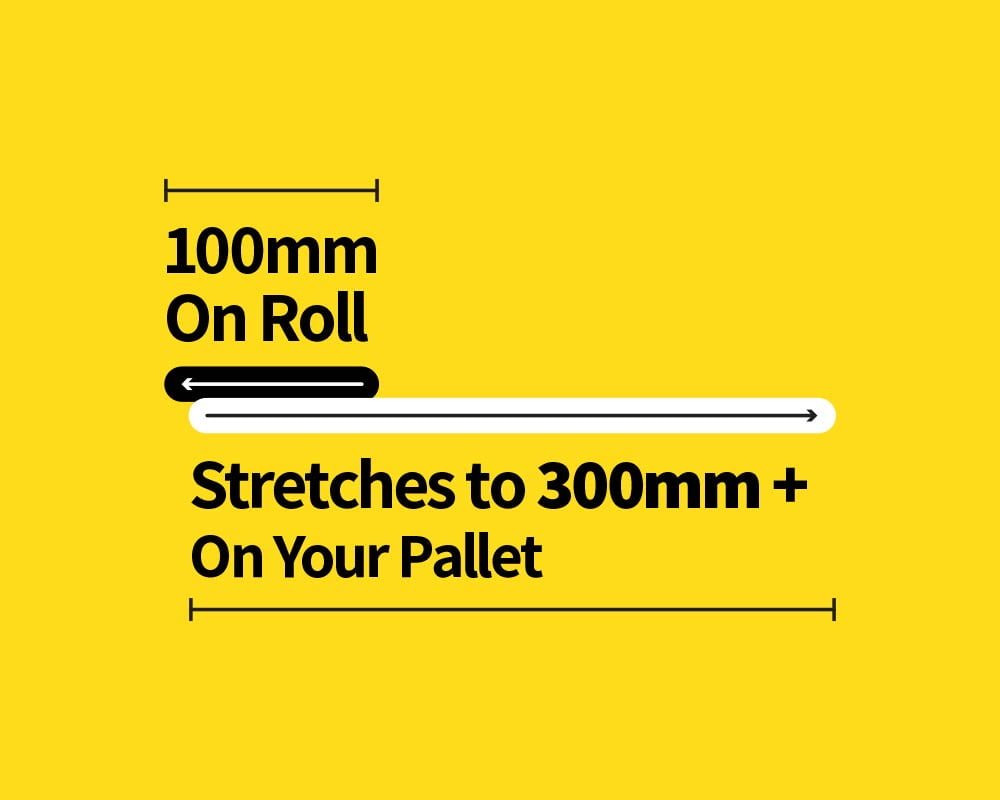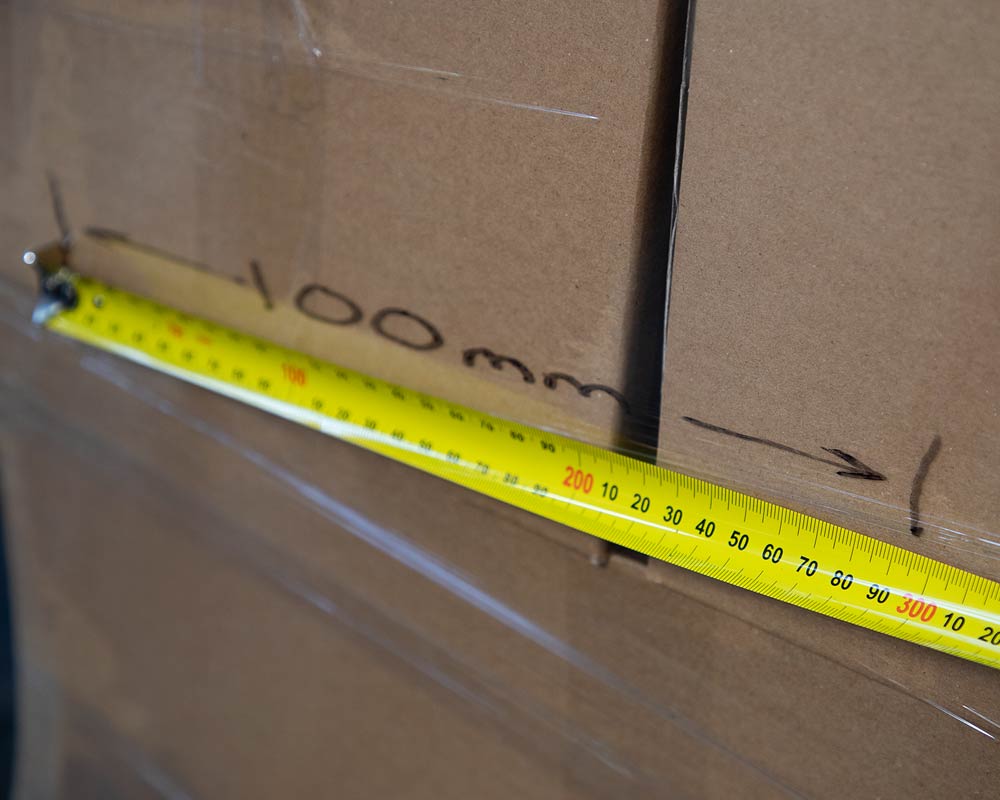 Superior Pallet Wrap Performance
SW Doxa packaging film out-performs its rivals. Our European manufactured, 11-micron stretch wrap offers superior optical clarity. This means your packaging slips, barcodes and other documentation are crystal-clear, even from a distance.
Under real-world conditions, our packaging film stretches as much as 300–350% on the pallet wrap machine.
Despite being 50% lighter than the alternative, and offering over 300% stretch, our pallet wrap maintains the same level of internal holding strength as the far heavier 23-micron pallet wrap.

Lightweight 11 micro wrap
Stretch Wrap lasts 3x longer
Dependable internal holding strength Save On Materials
SW Doxa offers vastly more stretch than alternative pallet wrap products. The longer your roll lasts, the more pallets you wrap, the fewer materials you use. Less usage equals less cost (and also less waste).
Our tests prove a saving of at least 50% on our competitors. Ask us for a demonstration that proves SW Doxa pallet film delivers significantly more coverage for less plastic. Save On Manual Labour
Offering up to 350% stretch, SW Doxa film simply goes further. The longer your film rolls remain on your pallet wrapping machine, the fewer change-overs are required. This has a positive impact on your greatest expense: manual labour.
Additionally, our remarkably lighter pallet wrap spools mean less stress when lifting and carrying rolls of film across your warehouse.
Since switching to Doxa, it's been really noticeable how much further a roll goes. It's amazing how it has improved our efficiency on the floor.
After seeing a demonstration of Doxa pallet wrap in action, we were hooked. This wrap really does outperform what we were using before.
Reducing our environmental impact is an important part of our business charter. That's why we love Stretch Wrap's free recycling programme.